Is Webflow worth it for your business? A comprehensive analysis
When it comes to choosing a platform, how do you find the right fit? Let's see if Webflow is the glove that fits.
So you're looking to build a website. Whatever your goal, you've probably stumbled upon Webflow in your digital travels. And now you're wondering, "Is Webflow worth it?"
Your business is unique, just like a fingerprint or a snowflake. No two are identical. So, when it comes to choosing a platform, how do you find the right fit? Let's see if Webflow is the glove that fits.
Purpose of this analysis
Choosing the right platform can be a game-changer for businesses, so the purpose of this analysis is twofold:
Informative. To provide you with a comprehensive understanding of Webflow's functionalities, capabilities, and potential drawbacks. We want you to have a clear understanding of how Webflow operates, what it offers, and how it can align (or not) with your business requirements.
Comparative. Beyond just understanding Webflow, it's crucial to know how it stands compared to other prominent platforms in the market.
Overall, we want to equip businesses and individuals with the knowledge they need to discern if Webflow is the right tool to further their digital aspirations.
Webflow for SaaS businesses
In SaaS, first impressions count, and that's where Webflow makes its mark. It is ideal for SaaS businesses aiming for standout front-end presentations.
With its design capabilities, SaaS businesses can create bespoke landing pages that reflect their brand's innovation. The platform's visual editor ensures that even complex design elements can be executed without a developer.
Beyond aesthetics, Webflow supports integrations with various tools, making lead capture, user onboarding, and customer support seamless. The CMS feature can be handy for SaaS businesses aiming to establish thought leadership via blogs or resource hubs.
Webflow for blogging
A blogger's platform can be the difference between reaching an audience or not. Webflow has steadily gained recognition in the blogging community, primarily for its design-driven approach.
Bloggers can craft unique, visually appealing blog layouts without being boxed into predefined themes, a significant advantage for those looking to stand out in a crowded space.
Webflow's CMS is intuitive, making content management, categorization, and SEO optimizations straightforward. Rich text elements, embedding capabilities, and dynamic content lists give bloggers ample creative leeway.
Webflow for courses and educational businesses
Online education platforms need to be intuitive and robust. Can Webflow cater to educational businesses and course creators? In short, Webflow is well-suited for those focused on presentation and user experience.
Webflow's emphasis on design versatility provides educational platforms a chance to present courses in an engaging, tailored manner. Educational businesses can craft interactive layouts, spotlighting courses and curricula, making it easier for learners to navigate and enroll.
Webflow's CMS also handles content-heavy sites, enabling smooth categorization of courses, modules, and resources. The platform also offers integration capabilities, allowing for functionalities such as payment gateways, user registrations, and third-party course hosting platforms.
Webflow for e-commerce businesses
Ever thought about opening an online store? E-commerce platforms can significantly influence the success of online shops.
Overall, Webflow meets the requirements of modern online retailers. It has positioned itself as a potent tool in e-commerce, offering a blend of design flexibility and functional capabilities.
For businesses that prioritize aesthetics, Webflow offers robust design tools, allowing for pixel-perfect website designs without needing to write a single line of code.
Functionality-wise, Webflow's e-commerce module covers the basics: product management, secure checkouts, and customizable product grids. The platform also integrates with tools like Stripe for payments.
The pros of Webflow
Understanding a platform's strengths is vital. Here's what makes Webflow stand out from its competitors.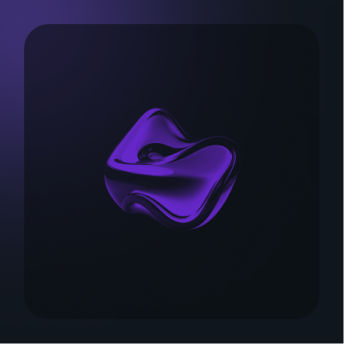 Want a visually stunning and seamlessly functional website?
Merge is here to help.
Learn more
Site design flexibility
Webflow's standout feature is its design flexibility. Unlike many platforms that confine users to rigid templates, Webflow operates more like a graphic design tool.
Users can start from a blank canvas or choose from a variety of templates, then customize every pixel to their liking.
This drag-and-drop interface, combined with advanced CSS and Javascript functionalities, allows businesses to craft unique, responsive sites without always relying on a developer.
Cost
When considering the costs associated with web design, development, and hosting, Webflow offers a competitive pricing structure. Its packages encompass hosting, SSL certificates, and access to the platform's suite of design tools.
For businesses that might have otherwise outsourced web design and development, Webflow can be a pretty cost-effective solution.
Ease of use
Despite its advanced design capabilities, Webflow is surprisingly user-friendly. Its visual interface is intuitive, with a gentle learning curve for those familiar with basic design principles.
Even those without a design background can leverage Webflow's extensive library of tutorials and resources to get started.
The platform streamlines complex tasks, like animations and interactions, making them much more accessible.
SEO friendly
Webflow doesn't just prioritize aesthetics; it's also built with search engine optimization in mind. The platform allows for easy editing of meta titles, descriptions, and custom URL slugs.
Sites designed with Webflow are also inherently responsive, catering to mobile SEO requirements.
Integration with tools like Google Analytics is seamless, and the platform's clean code ensures that search engines can easily index and rank Webflow sites.
The cons of Webflow
No platform is without its challenges. Here are some areas where Webflow might fall short or present obstacles for users.
Limited features
While Webflow boasts a robust set of design tools, when it comes to specialized functionalities, especially for intricate e-commerce or in-depth user management systems, it may fall short.
Platforms tailored for specific use cases often offer a wider array of niche-specific features that Webflow might not natively support.
No code customizations
On the one hand, a 'no-code' approach democratizes web design, but on the other, it can be limiting for developers who want to dive into the raw code for custom functionalities.
While Webflow offers a lot of visual flexibility, there are scenarios where a hands-on code approach might be necessary, and Webflow's environment might not be as accommodating.
Poor support
While the platform offers a range of tutorials, forums, and resources, direct support can sometimes be less than prompt.
Especially for businesses that require timely resolutions to pressing issues, waiting for a response from Webflow's support team can be frustrating and potentially disruptive.
Webflow security
Ensuring the security of a platform is crucial, especially in today's digital age. Webflow has implemented multiple layers of protection to safeguard websites and their data:
SSL certificates. Every Webflow site comes with free SSL certificates, encrypting data transmissions between servers and browsers. This ensures that sensitive information, such as customer details, remains secure.
DDoS protection. Webflow uses enterprise-grade hosting infrastructures that inherently provide protection against Distributed Denial-of-Service (DDoS) attacks, shielding sites from malicious traffic.
Regular backups. The platform allows for automatic and manual backups of website versions, ensuring data integrity and recovery in case of unforeseen issues.
Compliance. Webflow maintains GDPR compliance, ensuring data privacy standards are met for European audiences.
Compare Webflow alternatives
It's always good to have choices, right? Before making a decision, it's essential to understand the market and weigh your specific needs against what each platform excels at.
While Webflow offers excellent design flexibility, here are some alternatives you might want to know about.
WordPress.
A versatile platform with a vast ecosystem of plugins.
Capabilities: Easily customizable, extensive themes, great for blogging.
Limitations: Can have a steeper learning curve and potential security vulnerabilities without regular updates.
Wix.
A user-friendly website builder.
Capabilities: Drag-and-drop design, numerous templates, suitable for beginners.
Limitations: Less design flexibility compared to Webflow, can get pricey with add-ons.
Squarespace.
A design-centric platform.
Capabilities: Beautiful templates, intuitive interface, e-commerce integration.
Limitations: Limited advanced customization, fewer integrations than WordPress.
Shopify.
Tailored for e-commerce.
Capabilities: Comprehensive e-commerce tools, scalable, vast app ecosystem.
Limitations: Less flexibility for non-e-commerce sites and transaction fees unless using Shopify Payments.
Conclusion
So, should you flow with Webflow? At the end of the day, it depends on what you're looking for. For businesses keen on a tailored, flexible web presence without the tech headaches, it's a promising prospect.
If you're after a platform that allows creative freedom without diving into the deep waters of coding, then yes, Webflow is definitely worth considering.
Regardless of your choice, if Webflow is on your radar, know we're here to assist. As a specialized Webflow development agency, our expertise and experience ensure your Webflow journey is smooth and successful.